Individual Membership Requirements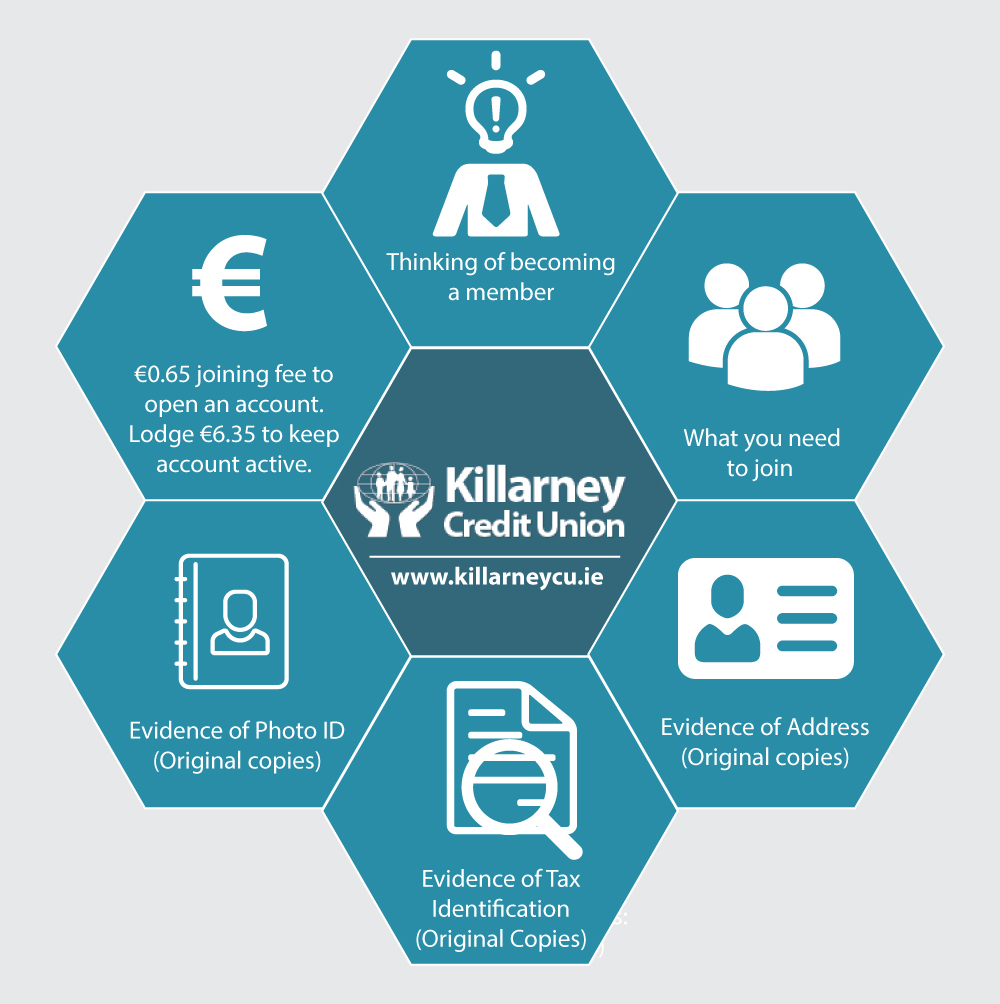 Under the Criminal Justice (Money Laundering & Counter Terrorist Financing) Act 2010 to open a standard account in a financial institution including Killarney Credit Union you must have up to date records on file such as:
Photographic ID:

Current driving license,

Current passport

National photographic ID card

ML10 form from Gardai with picture.

Proof of Address:

A letter from Revenue/ Government Dept/ local authority

Bank/ Credit Card Statement

Utility Bill

Household/ motor insurance cert

Proof of PPS Number: (Personal Public Service Number) on official document
Membership fee of €0.65 is needed to open the account. €6.35 is required to keep the account activated.
Further information on membership is here.
All members of Killarney Credit Union must recieve the Regulation 53 of the European Communities (Payment Services) Regulations 2009 when the become a member of the credit union. It outlines details of the credit union acccount and payment services contained therein.
In addition, a Depositer Information Leaflet is to be given to members.
To open an account, please bring all documentation into the branches and staff will be happy to assist you.
Guide to membership
Click the icon below to download a PDF with further information.