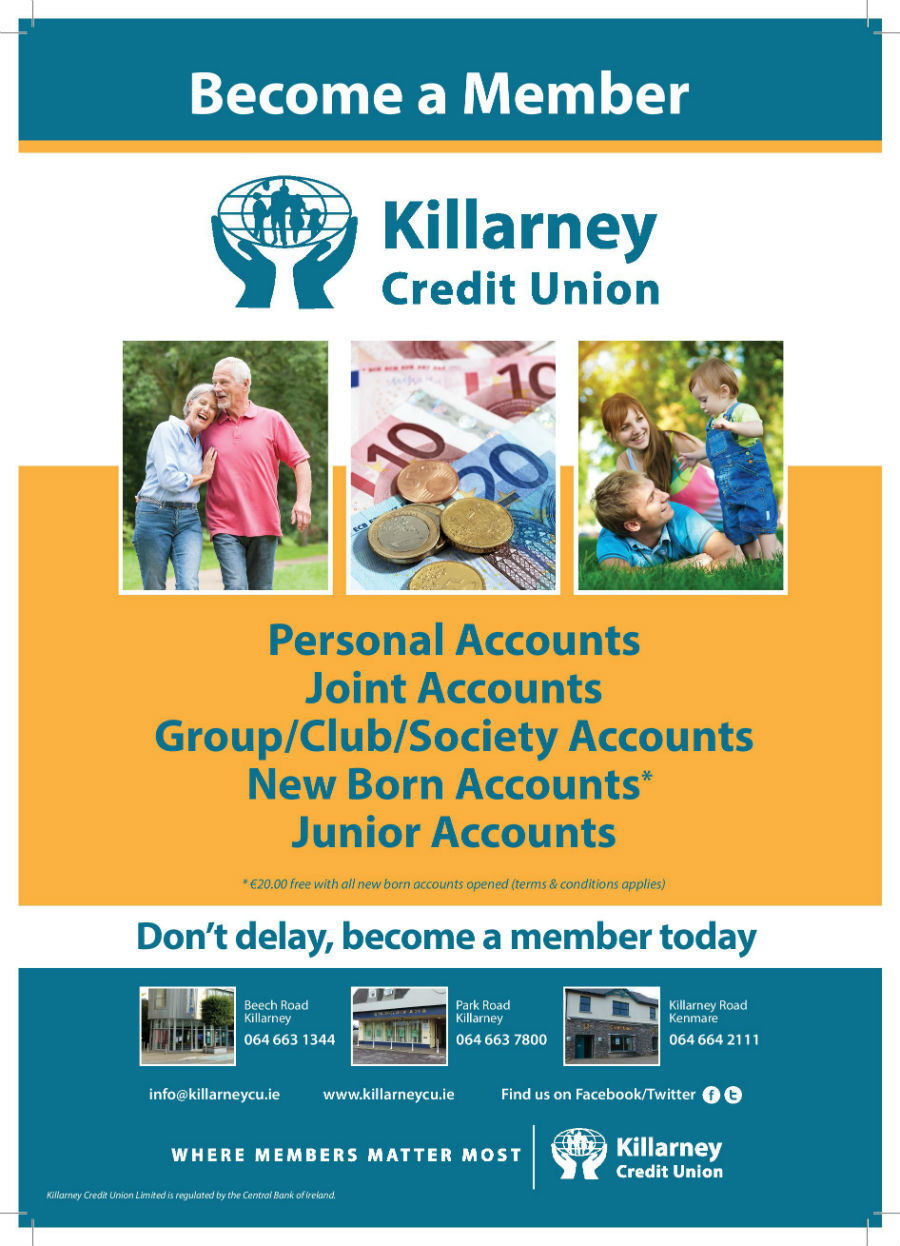 Benefits of Membership
Killarney Credit Union is your credit union, owned by you the members and decisions are made by elected members who volunteer on the board of directors.
There are no fees or transaction charges in using the services of the credit union.
We offer a variety of product discounts for members of the credit union.
We offer a range of competitive loan rates.
We have 3 branches locally and are open when you need us.
You receive a competitive yearly dividend on member's shares.
You can pay into your savings or pay off your loan by salary deduction without calling in.
We offer Loan Protection and Life Savings Insurance at no direct cost to eligible members
Members have full access to their account online through www.killarneycu.ie.
By using your credit union BIC/IBAN you can transfer funds directly to your credit union account from your current account.
Security of savings through the credit union's fidelity bond, and through the Irish League of Credit Unions' Savings Protection Scheme. Savings are also guaranteed up to €100,000 under the Government Guarantee Scheme.
Avail of a range of discounts on insurance products through KCU Affinity Scheme.
We provide a fast, efficient, confidential service, which is open 6 days a week in our Beech and Park Road branches.