Killarney Credit Union is a local, not for profit financial institution. We specialise in providing a safe place for savings and loans in our community. Established in July 1970, Killarney Credit Union is proud of its heritage and continues to be governed by our members and voluntary Board of Directors.
Membership of Killarney Credit Union stands at over 34,000 members and we currently employ 28 staff (full time/part time) in our branch offices in Killarney, Kenmare and Cahersiveen.
A credit union is a group of people who save together and lend to each other at a fair and reasonable rate of interest. We offer members the chance to have control over their own finances by making their own savings work for them. Killarney Credit Union is owned by the members — the people who save and borrow with it — people like you.
We are affiliated to the Irish League of Credit Unions. We are governed by the Central Bank of Ireland.
We celebrated our 50th anniversary in 2020.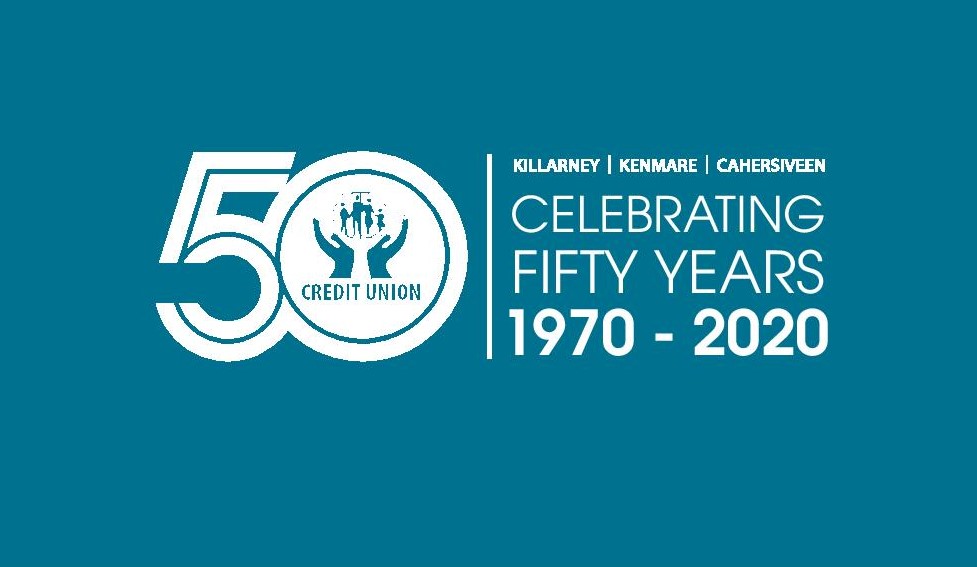 Our Branches