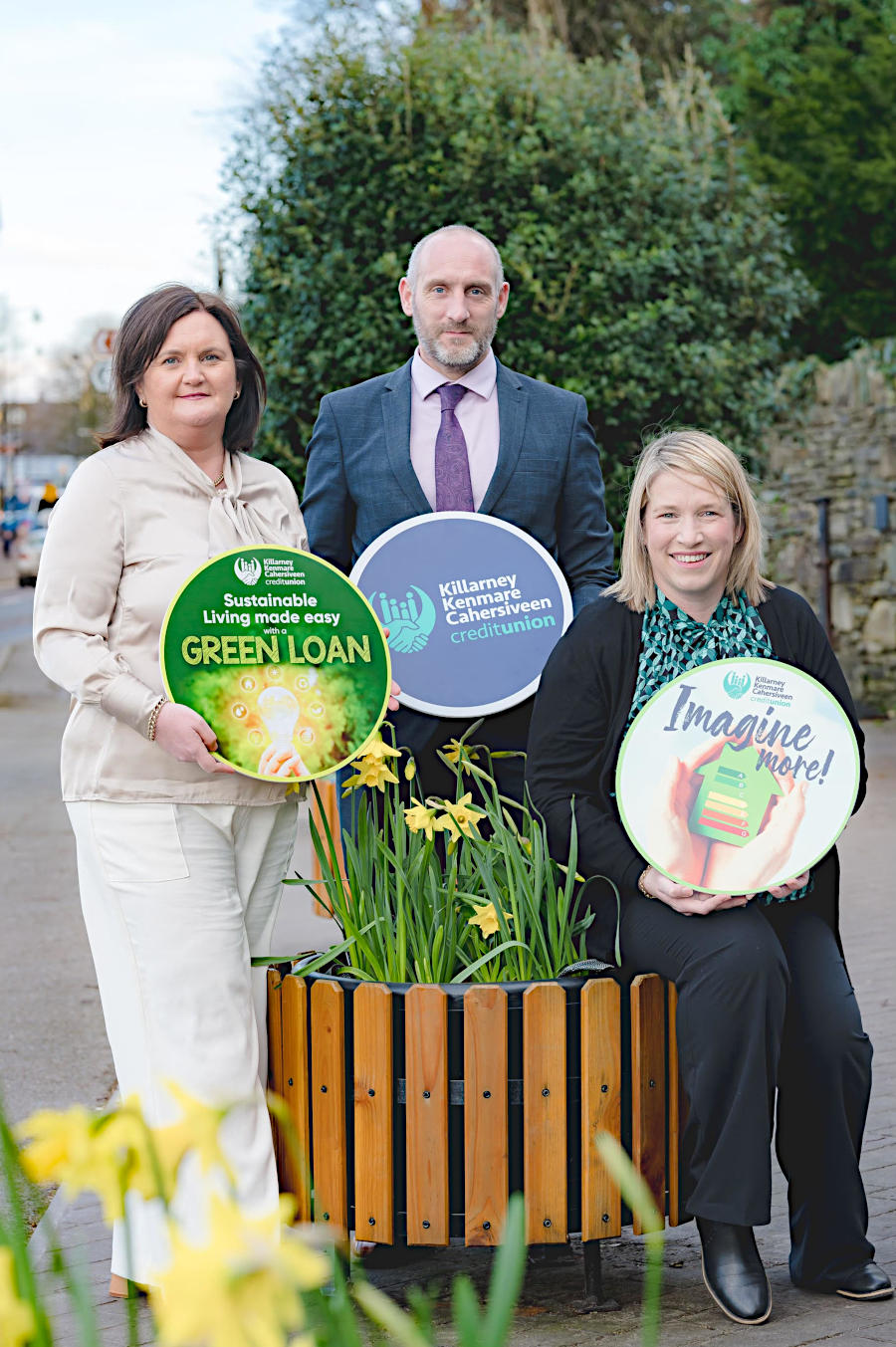 A Low Cost Green Loan with Killarney Credit Union is quickly becoming one of the most popular products in their suite of loans. The Green Loan was recently introduced with the aim of offering members choice, value and flexibility in financing their switch to more environmentally friendly options. Killarney Credit Union were delighted to see their members and the community at large are interested in such a product and the response to date has been very positive.
This new suite of Green Loan products along with the CU Greener Homes product offers members and potential members more affordability in making greener choices in their homes and transport.
Mark Murphy, CEO stated "With greater influence on Climate action, personal responsibilities as well as commercial responsibilities we felt it was the right time to introduce further options for our members. Part of our strategic plan is to develop and enhance diversified products and services on a commercial, competitive and sustainable basis for all our credit union members. We want to put environmental sustainability at the heart of our decision making, be a champion for climate change and embrace green issues in all aspects of our business."
The Green Loan offers finance for Family Home Green Initiatives, covering areas such as Renewable Energy upgrades, Attic, Floor, Wall and Pipe Insulation, Sustainable water/heating systems, Door, Window or Boiler Upgrades, Installation of energy efficient controls in the home and Deep Retrofit. The Green loan also covers Transport Initiatives such as Fully electric or Hybrid cars, Home Charger units and electric bicycles or motorcycles.
Karena McCarthy, Marketing Officer advised "The loan rates for our Green products are very competitive with one of the options offering the lowest interest rate we have available. The products cover a wide range of areas and also offer many member benefits. More and more people are considering upgrades and we are delighted to be in a position to help finance these aspirations."
If you are considering upgrading your home or transport to greener options, and you are looking for more affordable choice in financing these upgrades contact Killarney Credit Union on 064 6631344, www.killarneycu.ie/green-loan or call in to their branches in Killarney, Kenmare or Cahersiveen for one to one personal service.
In the photo Elma Culloty, Operations Manager, Mark Murphy CEO and Karena McCarthy Marketing Officer.