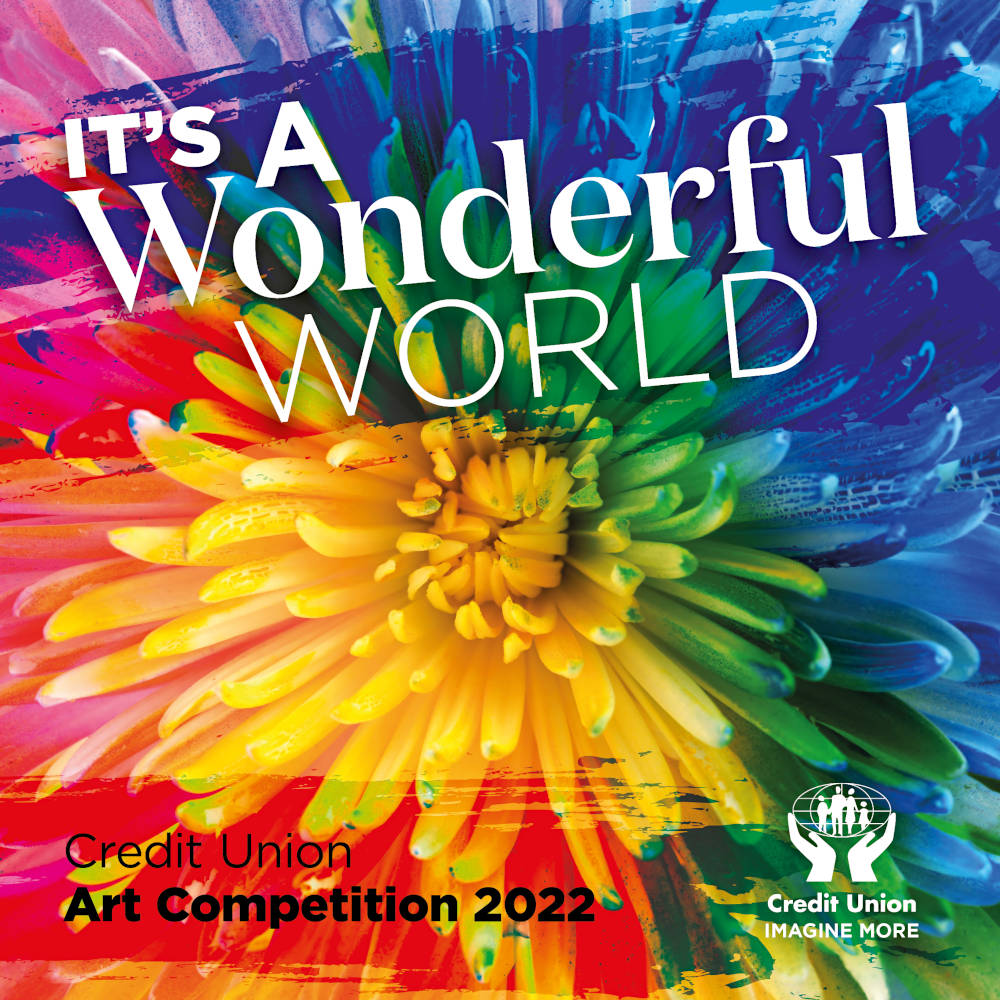 Killarney Credit Union is delighted to announce that entries are now open for the 2022 Credit Union Art Competition.
The theme for this year's Credit Union Art Competition is 'It's A Wonderful World'. This year's theme gives participants the opportunity to present their own interpretation of the magic in the world and what must be done to keep it this way. The competition invites participants to create artworks that depict the theme and explore through their own unique lens the beauty and wonder of the world.
The Credit Union Art Competition, now in its 39th year, is dedicated to supporting and developing the arts in Irish society. The credit union has always had a keen commitment in promoting and encouraging involvement in the arts across communities and this is an important message we want to spread.
The closing date to submit finished entries to Killarney Credit Union is the 21st of October 2022.
Please print entry forms as required.
Please click here to download a copy of the entry form.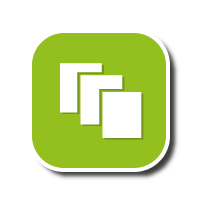 Rules
1. The competition has two categories – General Category and Additional Needs Category with the following age groups in each category:
7 years and under
8 – 10 years inclusive
11 – 13 years inclusive
14 – 17 years inclusive
Adult – 18 years and over
Ages as at 31st December 2022. Proof of month and year of birth may be requested by the credit union. There is a separate section for group entries in the Additional Needs Category only.
2. Entries to the Additional Needs Category are invited from children and adults with physical and intellectual disabilities. Entrants in this category are not required to use the theme.
3. The text of the theme does not have to be illustrated on your artwork. We are looking for your interpretation of the theme through your art.
4. All group entries will be judged together – no age categories apply. Please tick the group entry box under the Additional Needs category if you wish to be considered for group entry.
5. Name, address, month and year of birth and other details (where applicable) must be clearly printed on the entry form and then attached to the back of the entry. Any entries bearing incomplete entry forms may not be considered.
6. All entry forms and artworks must be certified by teacher/facilitator/parent/guardian (under 18, General Category and Additional Needs Category), or by the entrant (over 18) as being an unaided and original work of the entrant.
7. All entries must be submitted in either A3 (420mm wide x 297mm high) or A2 (594mm wide x 420mm high) and landscape orientation. Other sizes and portrait oriented entries will be disqualified from adjudication.
8. The entry can be drawn or painted in pencil, charcoal, pen or ink, felt-tip markers, crayon, pastel, water colours, gouache, acrylics, oils, poster colour or collage. Prints done from a lino block, wood block or any other method may also be submitted. No computer aided design (CAD) may be entered. No pieces of art under glass, as we cannot be responsible for same.
9. The competition is organised into three stages with the winner in each category being forwarded to the next stage, these being:
Stage1 Credit Union Level
Stage 2 Chapter (Regional) Level
Stage 3 National Level
Entries must be submitted to your local participating credit union only– no entries will be accepted directly at regional or national level.
10. It should be noted that once artwork is received by us they become our property and may be reproduced at our discretion and may only be returned at our discretion. All entries are accepted as original works and we are not responsible for any breach of copyright. We will not accept liability for loss or damage to any work submitted.
11. Entrants may enter the competition only once in any given year.
12. We reserve the right not to award prizes in any category. The decision of the adjudicators is final and no correspondence will be entered into.